This week I haven't done much of anything!! Well, except work, which is really quite busy at the moment.

I am, however, officially excited for a number of reasons:
Pokemon gold and silver being remade
Star Trek is out
I'm off to Eurogamer Game Expo in Autumn

Geeky yes, but the gold and silver editions to the pokemon franchise were stunning, quite possibly the best in the whole series, so, here's hoping the remakes keep the heart and soul of the original GameBoy Colour games. (Interestingly they are called Heart Gold and Silver Soul)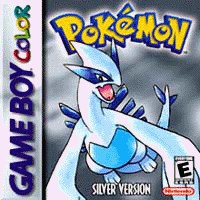 WIN
This week i've been been watching

Big Bang Theory

, Summer Glau had a cameo in this week's E4 episode (geek win) and, sticking with comedy, the sublime

Inbetweeners

had the final episode of its current run. It wasn't the funniest

Inbetweeners

, but, it was superbly written and acted and still crapped from a great height on the abomination that is

Skins.
I also watched the last two episodes of
Heroes vol.4.
A lot of people I know have fallen out with
Heroes
for whatever reason, but the last episode was a real shocker... he's still in there.. somewhere... (Any excuse for a ZQ picture post).. It wasn't the best episode, I think the end episode of Volume 3 has that title, but, it teased enough to make me completely excited about where the next "volume" will go, but also, confused me enough to make me go "eh" and have no bloody clue where the series will go... still, I can't wait for it to come back to our screens.
I'm off to see Star Trek on Wednesday, so, expect something in the line of a review next week!